About Knit Plus
Knit Plus specialises in luxurious knitwear design and manufacturing, in addition to this we are the agent for 'Made in UK' finest knitted products.
We provide a one-stop solution for knitwear design and manufacturing. The process starts with design sketches, yarn selection and 3D fitting. Throughout the process some 20 traditional manufacturing stages are applied, culminating in the production of a piece of knitwear.
Knit Plus represents two of the United Kingdom's finest 'Made in UK' manufacturers. Johnstons of Elgin and Pantherella. Johnstons of Elgin have been manufacturing the finest cashmere scarves, cloth, knitwear and accessories in Scotland for over 200 years. Pantherella has been producing the world's most famous socks in the UK since 1937 and is renowned worldwide as 'The King' of sock brands.
Our commitment as a company is to provide our customers with a first class service ensuring our professional textile knowledge and innovations in research and development benefit our customers.
As a team our core values of excellence, expertise, reliability and innovation enables us to work closely with our customers and suppliers to build an environment of trust, long-term business relationships and achieving customer satisfaction by providing solution-orientated problem solving.

---
Our Story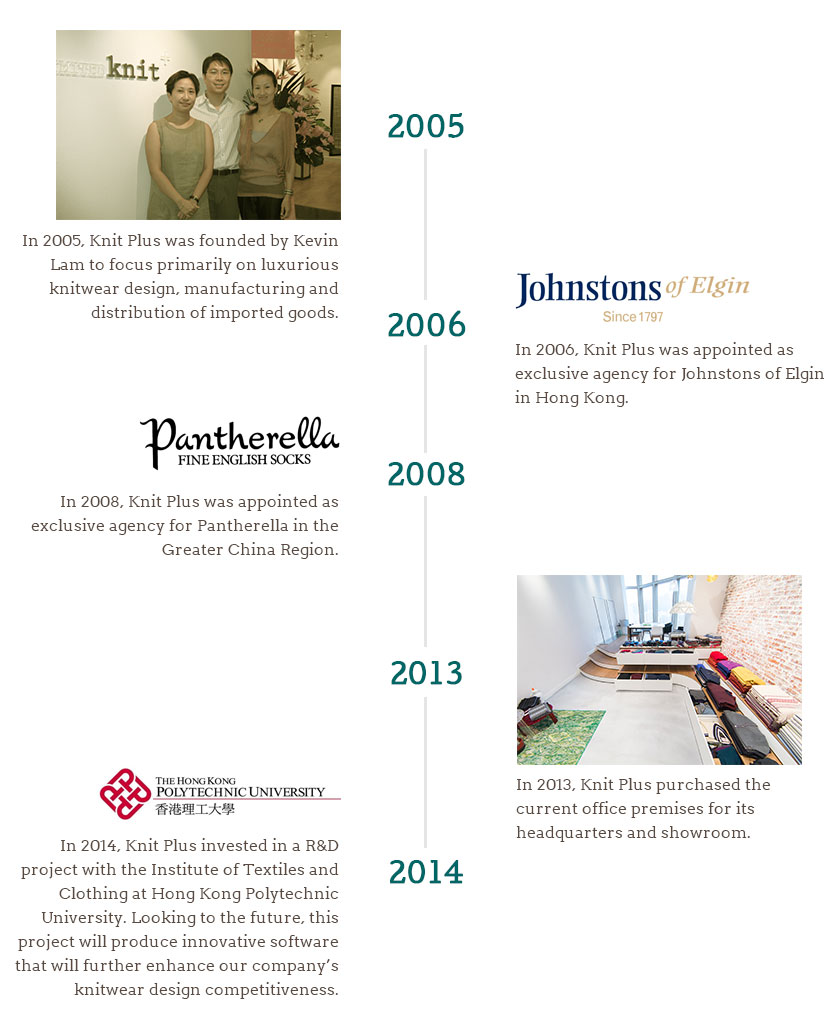 ---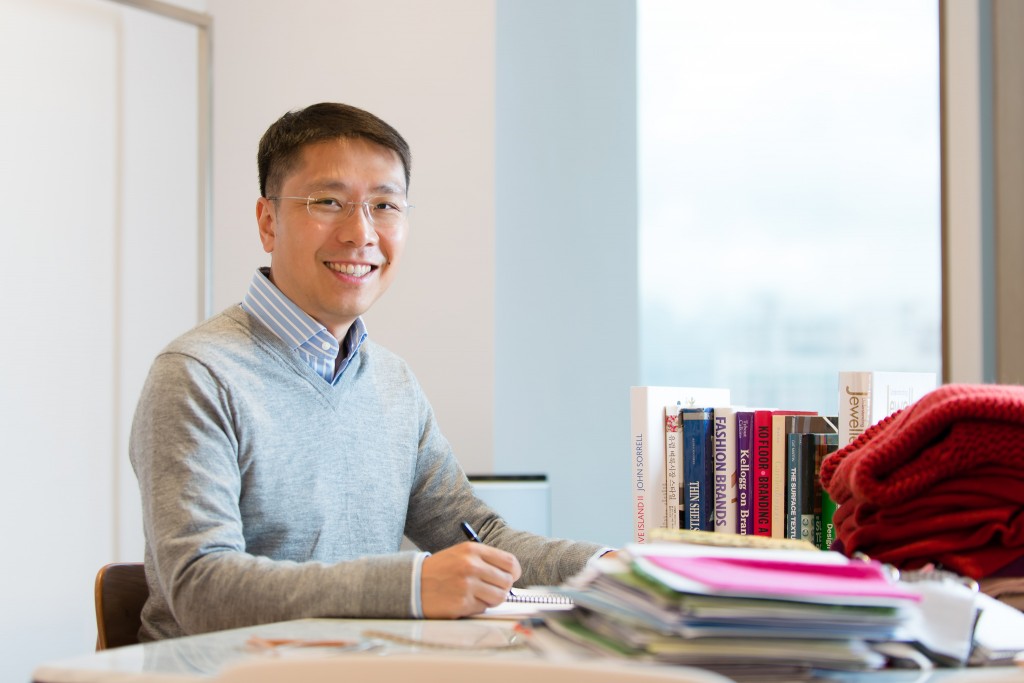 Our Founder
Kevin Lam is the Founder and Managing Director of Knit Plus. Kevin graduated from Imperial College London, with a Bachelor of Engineering degree in Information Systems. He was awarded a First Class Honours with the Governor's Prize. Kevin started his career at Macquarie Bank in Sydney as a Research Analyst in Currencies and Commodities. Having grown up within the knitwear business from a young age, Kevin is wholly passionate about his work and to this end he strives to bring pioneering and state-of-the-art technology to this industry.
With extensive knowledge of computers, mathematics and physics, Kevin's skills in engineering have been integrated into the company's cutting-edge 3D engineering design process making Knit Plus a dynamic and innovative leader within the knitwear business.